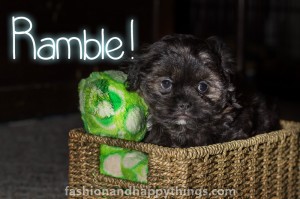 I just read one of
Elle Fowler's Ins and Outs
posts, which she's done on and off for the several years I've followed her in her various internet incarnations. So I was inspired to do one of my own.
In


Gap Tee Shirts, they really do have the perfect fit for me,as you'll see very soon.


Reading, I haven't been reading much lately, but I just finished the book Easy by Tamara Webber and I want to read more and I might start doing book reviews here, inspired of course by my next in...


Booktubers, specifically Chaperstackss. She has the most similar reading taste to me of the booktubers I've watched, and I always adore any of the books she recommends.


Bare Nails, I know my nail challenge isn't going well, because I keep buying polishes. But I'm really loving nothing on my nails right now. They're finally not peeling anymore.


Fresh's Umbrian Clay Mask, gentle enough to use every night, and effective at the same time, review on this very soon, but just a warning it will be a rave.


Howl, he'll always be in, because I love him with all of my heart and he's so cute and cuddly, but sometimes his behavior isn't (see below)


Ren Skincare as a company, you already know why if you follow me on twitter, but there will be an upcoming post explaining why.


My new blog design, I adore it, and it makes me so happy, and feel very loved, because my husband spent 2 very frustrating days designing it for me. It may be among the top 5 gifts he's ever given me, right up there with my Valentines Red Hunters, my Surprise Asos Anniversary Present, Howl and my engagement ring.


Homemade Tazo Passion fruit Tea, better than Starbucks and only 50 cents a glass, I'll have a post up about it soon.


Out


Howl not sleeping, he looks so sweet in that image up there, but that was taken the day he came home, right now it's 2:33 am and he's running around like a nutcase and growling at everything. He's so naughty, but so adorable.


My bank Balance, seriously I have so many things I want to buy, but my bank says I'm broke. I keep shouting, THE SHOES, at my balance, but it like Roy and Moss, just don't get it.


Not sleeping, I know I just covered this, but really not sleeping sucks.


This Heat, it's insufferable, I can't take anymore of it. I am a fall girl, or early to mid spring, but not summer at all.


Folding Laundry, I've always hated it, but now that it's hot I hate it even more.


Acne, I just want it to go away, if I found a genie I would wish for acne and scar free skin, with enough freckles for them to be noticeable and pretty, but not so many that I'm covered or look like one giant freckle with no hidden cost, and at the harm of no one else. Don't you read? Genies always trick you, and make you end up regretting your wish, and then you spend several chapters trying to get back what you had. Blah Blah Blah appreciate what you have and all that good stuff.


I guess I'm lucky this week? month? Not yet sure how frequent these will be. But I'm lucky because right now I have more things that I'm happy with than those that I'm unhappy with, and that's a wonderful thing to realize. I just went from being grumpy to really happy. Now I'm off to bed and I'll be posting this first thing in the morning, or afternoon, I'm actually really awful about that, yesterdays post didn't go up til nearly 6pm, whoops.