This weeks outfit post is another easy summer outfit, but I still feel like it's really dressed up.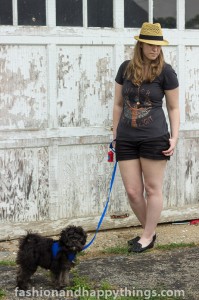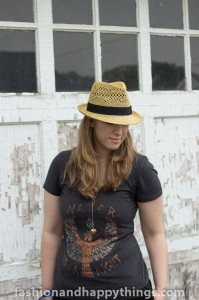 I'm wearing an Sevenly Tee, which you will be hearing more about in a later post, and H&M Shorts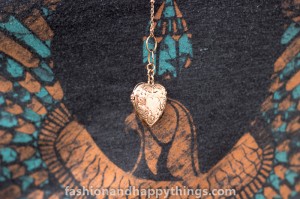 My necklace is the Lovers Locket in Rose Gold from Jewelmint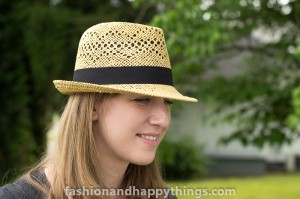 My hat is also from H&M, and I just left my hair down.
On my face: Chanel Vitalumiere Aqua in B10, Nars Radiance Concealer in Vanilla, Nars Deep Throat, Benefit's Bad Gal Lash, Makeup Forever HD Powder in Translucent, and Benefits Girl Meets Pearl Highlighter.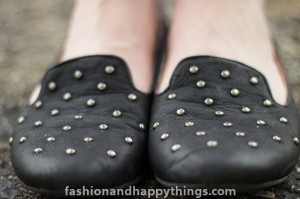 My Shoes are from the brand Wanted via DSW
This was another really comfortable and easy summer outfit. However my husband said that both the shoes and the hat look like something an old man would wear. I'm perfectly fine with that, but it is a little hilarious, I now have old man shoes and hat, and old lady pants.
Here's howl looking adorable as always. He was trying to run up and chew the camera so he was tugging pretty hard at his leash.