Or Something Tangible
I haven't bought an actual book for myself for ages, until earlier this week. I just couldn't help it, I'd recently my favorite booktuber
ChapterStackss
do a book haul and it made me want to buy a real book. So when I was at the grocery store I picked up one.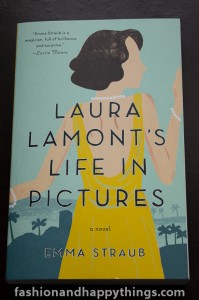 Laura Lamont's Life In Pictures. The title and the cover appealed to me so I picked it up. Terrible reasons to buy a book, probably. Will I enjoy it? I dunno you'll find out in an upcoming book review.
When I was picking out the book above, I picked up a book, handed it to my husband and said I really want this book, but I feel weird about buying a book with a movie cover. So he bought it for me instead.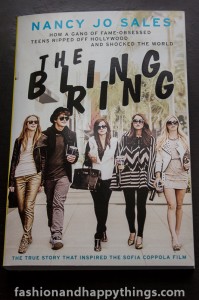 Ta da, it's the Bling Ring. I was said I missed this in theaters, and now have to wait until it comes out on DVD in September. I don't mind the cover of this so much. because I have an Emma Watson can do no wrong mentality. Seriously I adore her. Plus it was a present and you just can't hate on a present. Unless it sucks, or they gave you the same thing last year.
The grocery is probably the best time to buy me a present. I am so distracted and freaked out that you could be walking around naked and I wouldn't even notice. It's even worse if I have my son with me, because I got lost in a mall once when I was little and I'm terrified he'll run off somewhere without me noticing. I was aware that my husband was carrying around something, but I had no clue he bought this until we got home.
I'm so excited to be reading a real book again. I love my nook and ipad and I adore reading on both of them, but sometimes you just need something tangible.