Or What Are Your Ethical Opinions?
This book falls into the Dystopian Genre, which like everyone else I'm a huge fan of. It's also a Romance as many of the Dystopian books are. It's told from the point of view of a Carer who is soon to become a Doner, the Donor's that she cares for and how they grew up, and got where they are now. It's set in the 90's. I found this book a bit hard to follow and I often didn't quite understand what was going on due to the terms used and the frankness with which they're presented until much later in the book. Even when I didn't understand what was happening, I was very attached to the characters. I do think that this book is meant to be confusing because even the characters don't fully understand what is happening and why. Right from the beginning, even though I didn't know quite what was going on because of the strange terms used, I felt like something ominous was looming over the whole story. When she's reminiscing about growing up, you start to understand that there is something really sinister going on and that none of these are normal children. When you find out what their future holds and that they never really question their fate, except in passing what ifs, it's really quite surprising. Or at least it was for me anyway. I get very attached to characters, so it was a bit hard for me to swallow what these children are being raised to do. By the time you find out though, they aren't children anymore. It's hinted at, throughout the childhood parts, but it's not til they're adults that you find out for certain what's going on.
I really recommend that you read this book. It makes you think. To decide what your ethics and morals are.
Honestly I bought this book because
FleurDeForce
showed it in one of her Packing Videos and I thought it looked interesting. I really didn't think I was going to love this book as much as I did, or that I was going to reread it as many times as I have. I'm pretty sure that I only paid about $5 for it on Amazon with Prime shipping. If I'd have known how much I was going to adore this book I probably would have bought it hard cover.
This outfit kinda really has nothing to do with this book, but at the same time I feel like it's something that main character might have worn when she was my age.  I actually wore this outfit when I met Sarahbelle93 on Sunday. (I'll stop talking about that soon, I promise, but right now I'm still crazy excited about it!)
I'm wearing a Madewell Cardigan, H&M Tank with another Tank from The Limited underneath it, and Gap Jeggings with Ankle Zips.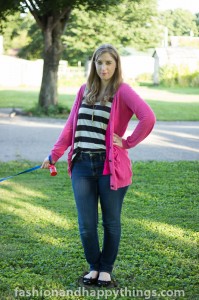 My Shoes are from Sam Edelman and they're the Calypso Flats with Gold Studs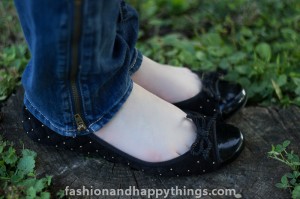 And my necklace is my Gold Pen Necklace that Miss Cannady gave me for my birthday last year. I told you guys I was obsessed. It's just perfect.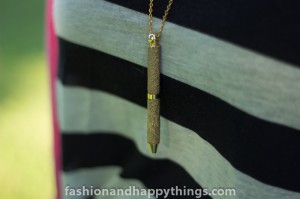 For my hair I just wore it down and my Makeup is my current usual: Lancome Tient Vissionaire in 100, Nars Concealer in Vanilla, Nars Blush in Deep Throat, Benefit Sunbeam, Benefit Bad Gal Lash and YSL #4 Succulent Pomegranate.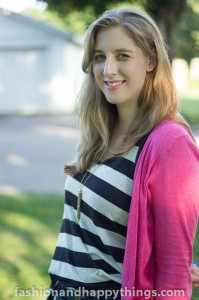 Also of course we can't have an outfit post without Howl being adorable. It just comes naturally to him.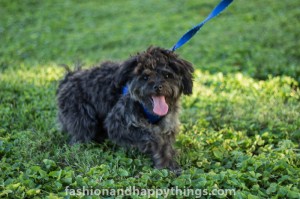 He's starting to get really fluffy again, which I'm excited about because when we got him groomed we went much shorter than we intended too, and I was kinda heartbroken about it.