Or Accept No Substitutes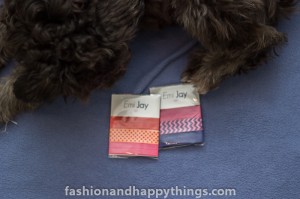 I know I've mentioned
Emi-Jay
hair ties a lot. I kinda can't help it, I'm
absolutely
obsessed
with
them
. I've tried the ones from Sephora, Twistbands and even ones that my dollar store was selling that looked similar.
None of them have come close. None. I don't know why these are better, they just are. I'm certain the other companies making them use similar, if not the exact same materials, but Emi-Jay just seems to do it better. They're about the same price as Twistbands and the Sephora ones too.
Of course it could be the Hippie in me, that's mostly hidden by all my consumerism. Because Emi-Jay give money to Operations Smile, Be The Match, Step Up Women's Network, and Project Knapsack. Any one of these charities would have been an admirable choice, but these girls chose to donate 20% of their procedes to split between them all.
Oh yeah, I said girls. Emi-Jay was started by two 8th graders in the Jay part of Emi-Jay, Julianne's Kitchen. The Emi part of course stands for Emily. They got tired of no damage hair ties that still damaged their hair, and decided there was a better solution, so they found it. And they managed to make a successful business out of it, one that has Jennifer Aniston, Sarah Jessica Parker, Katie Holmes and Kim Kardashian as loyal clientele.
Another thing that I adore is the variety that they come in,
printed
,
beaded
and now
bows
. Bonus they totally have
headbands
. I haven't tried them yet, but I am absolutely desperate to. I adore that they're made with the same size band as the hair ties. Twistband uses a thinner band for their headbands, I have some that I got from Birchbox and I hate them. The thinner twistband actually causes dents.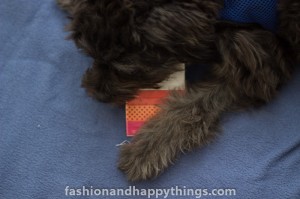 Everytime I get my hair done, my hairdresser always comments on the fact that I don't have split ends or breakage, despite the fact that I constantly am throwing my hair up in a messy bun. I don't use heat on my hair often so that will cover the split ends, but I completely attribute the lack of breakage to the fact that I only use Emi-Jay hair ties.