Or You Asked For It.
I had a couple requests for a Tutorial on how I did my hair in this
post
, so here it is!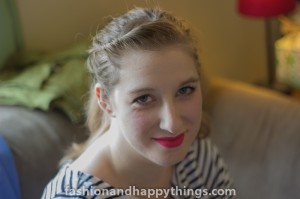 First you'll need: A Hair Tie (I'm using one from Emi-Jay), 2 bobby pins, and not pictured Hair Spray. Personally I use Aveda's Air Control: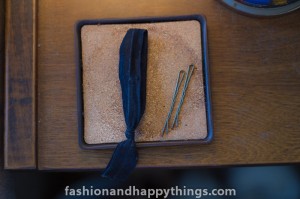 Starting with your hair down: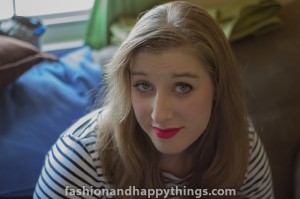 Seperate out a section at the front which will have your bangs if you have any: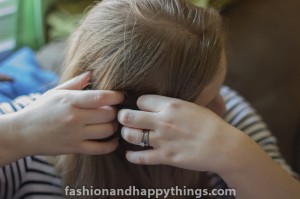 Then brush up into a ponytail: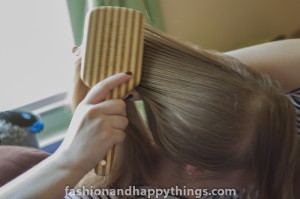 And tie it off with your hair tie: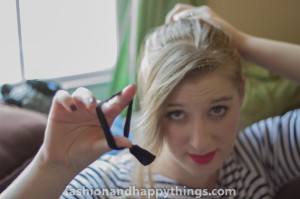 then start twisting up your bangs: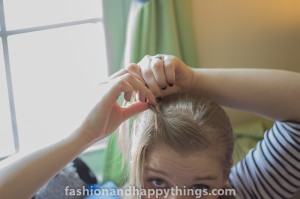 You'll be placing the bobby pins in two places right before you get to the end of your bangs: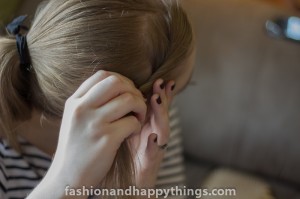 And then again at the end of the length of hair you've twisted:
And this is how it should look: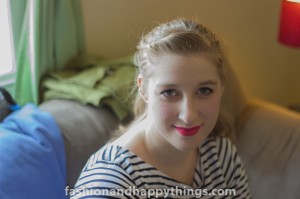 This really is super simple, after it's all done just spray with a light hold hairspray and smooth any flyaways you may have. You might have to do the twist a few times to get it just how you want it, but it's so quick and easy that after awhile you'll have it perfect on the first (or second) try.
My top is from H&M and if you're wondering what's on my face, I'm wearing: Nars Sheer Glow in Siberia, Nars Concealer in Vanilla, Benetint, Lancome Taupe Eyeshadow, Makeup Forever Setting Powder (just where I used the concealer) and Nyx Soft Matte Lip Cream in Amsterdam
If you try out this hairstyle
tweet me
a picture, I'd love to see it!