Or Today Was Awesome
This outfit was really fun for me. I was trying to walk the line between summer and fall. It was a bit chilly yesterday, because of recent storms, so I wanted to be comfortable but still bright and colorful.
I wore a stripey Top from Loft, Jeans that I don't know where I got and I don't know where my shoes are from either, but I they totally don't get worn enough.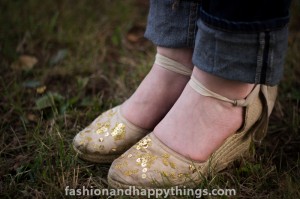 See aren't they adorable? They're wedges with gold embroidery and sequines on them. Plus they lace up. Normally you're meant to cross the lace in the front to back but I turned it around and wrapped them to shorten it so I wouldn't be walking on the bow.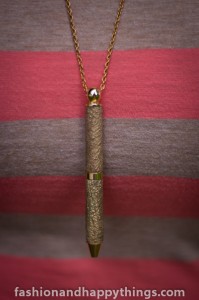 I also really love this pen necklace and have been wearing it to death lately. My favorite thing about it is that it actually works.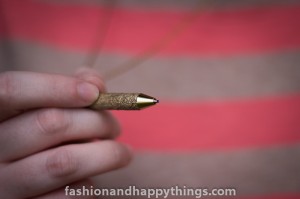 This was a Gift from Miss Cannady, and frankly she always gives the best gifts, because seriously sometimes it's like we're the same person with some extra added in to make us different.
Okay so this is a better picture of my hair than my makeup, but seriously my makeup was just the usual: Lancome Tient Vissionaire, Nars concealer, Nars Blush, Benefit Badgal Lash, Benefit Sunbeam and Rosebud Salve on my lips. My bangs were being weird yesterday so I twisted them back in that style I was obsessed with when I was growing them out. I kinda still love it.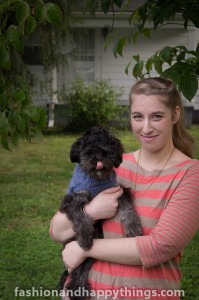 And OMG I knit Howl a sweater, how cute is he in it? He didn't wear it long, because it's still a bit to warm for it, but still I made that. It's a bit short on him but that's cool I have extra yarn I can lengthen it some. I've already started him another one in red. It seriously knit up so quick.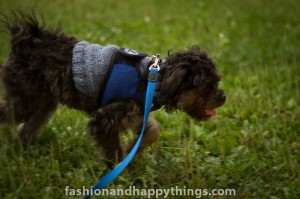 So cute.
Okay so those photos are not from today. They're from yesterday. However they're going up late because I had something I really wanted to do today, that I actually thought was next week. Thank goodness for Twitter.  Today was Sarahbelle93's Rush Into Lily Event at the Kenwood Towne Center. So when I saw her tweet about it, I kinda just rushed out of the house, since I had the wrong day.
Here we are at her meetup: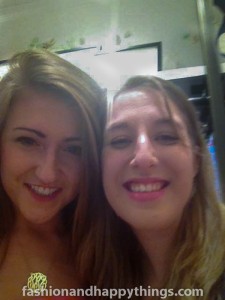 She was so sweet, and super easy to talk to. I'm so glad I met her. Then after, I as I was shopping around I noticed Nordstrom had Emi-Jay hairties in some super cute patterns and since I was buying them for myself I picked her up some too, and then super awkwardly went back to the meetup to give them to her. I did some other shopping, so there will be a haul up from that very soon.