One of my favorite things about Twitter, and the internet in general, is discovering things you wouldn't have otherwise known about and then absolutely adoring those things. This is the case with
Boy Meets Girl
. They followed me on Twitter and I vaguely remembered hearing a youtuber talk about them. So I followed back, and checked out their website. They sell leggings, pants, jewelry, but their stand out items for me are their Alice Tees and Coco Hoodies.
So I decided that since October is such an awesome month for me, that I would keep the awesomeness going and buy one of the Old School
Coco Hoodies
:
[caption id="attachment_1585" align="alignnone" width="300"]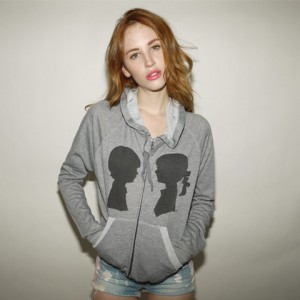 Grey Coco[/caption]
Seriously, how cute is that hoodie? I absolutely adore it. And October through November they'll be donating 20% of the proceeds from all sales of their Old School Coco Hoodies to BullyBust. BullyBust is a nationwide bully prevention awareness effort that helps adults and students stand up for what is right. Boy Meets Girl support BullyBust through an online video campaign #bmgLiveOutLoud with youtuber Cassandra Bankson or DiamondsandHeels14. The video campaign encourages women to speak about times they stood up to a bully so others will be less afraid to stand up as well.
But then I noticed they do a personalized version:
[caption id="attachment_1587" align="alignnone" width="300"]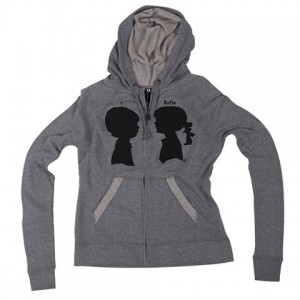 Personalized[/caption]
[caption id="attachment_1588" align="alignnone" width="300"]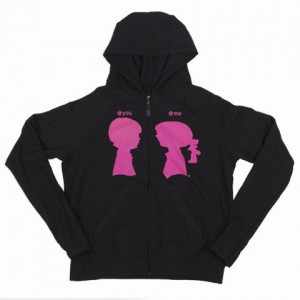 Pre-Made You And Me[/caption]
And now I'm torn. I'm virtually certain that I want the personalized version but I don't know if I want to go with the
pre-made You and Me
, but in Grey and Black or if I want to do the
Personalized Old School Coco Hoodie
.
If I did the Personalized Old School Hoodie then my options are:


Andy - Mana


Shrew - Bear


Photographer - Blogger


While I think I know my favorite, I'm not completely certain. I'm torn between buying the plain one and donating to BullyBust or buying a personalized one. So that's where you guys come in, I want you to vote on which one I choose in the comments below, and then I reveal which one I chose when in a future OOTD.
Bonus note: The youtuber I first heard about the company from was
Meghanrosette
. I absolutely adore her, and should you decide that you want one of your own Boy Meets Girl hoodies, she has a 10% off code over on
her blog
that you should go check out.
All Images were taken by Mark Mez and used with permission from Boy Meets Girl. All opinions are my own, and this post is not sponsored.