I know I never review clothing items, and that these were meant to be shown in a Haul, and then probably never mentioned again, but I just couldn't do that. I adore these glasses and decided they needed their own post all to themselves.
Because I'm excessively clumsy I never really like to pay more than $5 for sunglasses. I know that I will inevitably break them or loose them. But I fell in love with Emma Stone's Rag and Bone Monroe glasses, and knew there was no way I'd pay that much for them, so I began searching for a suitable copy. I found them at Madewell. Then I waited impatiently for them to go on sale because they were $50. And that seems like a lot of money to spend on something you've only ever paid $5 at H&M for in the past.
I adore Madewell, they are the kind of place where I only buy stuff when its on sale, because when they have sales they're amazing. Seriously, like 30% to 50% off of already reduced merchandise kind of sales. Which was the case with these glasses. I only paid $29.50 for them, which is $20 off the original price. And they came with a cloth case that I kinda adore.
Since when they aren't on my face they live in my purse, I don't really have to worry about them being crushed because I have lots of compartments in my purse,so nothing is disorganized.
I've only had these a bit over a week and I've already worn them in two posts.
Last weeks
Stylish Sundays: Spiked Rose Gold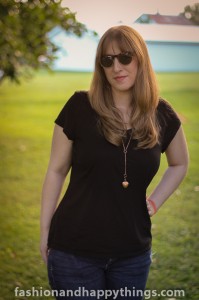 And yesterdays
Book Review: Things We Didn't Say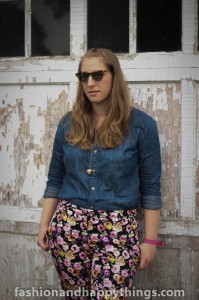 And I can promise you will be seeing them again and again. Because I'm absolutely in love with these. The fit well, don't give me a headache, which is common with glasses. The lenses aren't completely black, they're more of a grey, which is perfect for me because I wear them when I drive, and since they aren't to dark I can wear them when the sun is setting without feeling like I can't see. Plus I adore tortoiseshell.
If you decide that you want them, you're in luck, because they're still on sale
here
, and they have them in 3 colors.
Bonus note: Howl Totally approves