Or How Do You Like My Fringe?
These photos are actually the photos I was going to put up last weekend, but for several reasons they didn't go up. This outfit was super basic because I was going shopping and getting my fringe (Bangs! I know bangs, but I prefer fringe, because bangs makes me think of Ricky Martin) cut that day. I've really been loving the basic outfits lately.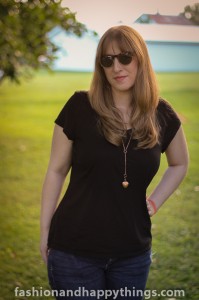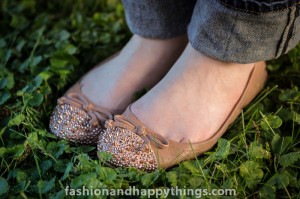 Top: Gap Market  Place T
Pants: Aeropostale
Necklace: Jewelmint Lovers Locket
Shoes: Sam Edelman Beatrix
Sunglasses: Madewell Drifter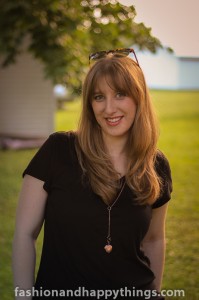 On My Face: Lacome Tient Vissionaire, Nars Concealer, Nars Deep Throat, Makeup Forever HD Powder, YSL BabyDoll Mascara, Lancome Ever So Sweet with a baby pink Chanel Gloss over it.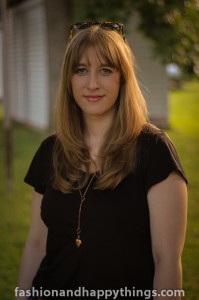 My Hair: Blown Out by Christie at Tanya's Image and Wellness Salon in Crestview. Go see her and tell her I sent you. Then got to Sephora and get Maxwell's advice about Makeup, seriously he's a genius. He should blog, and Youtube.
Those Sunnies are a sneak peek for a Haul that's coming sometime next week. I actually bought them the day before. I love them because they sort of remind me of the the 50's, and they're the ones that I put in my
Birthday wishlist
. I decided to buy them for myself. The day I took the photos, I didn't find anything. Which was a bit of a bummer, but C'est La Vie.
Have you purchased anything you just couldn't wait to wear lately?