Every year my town has a Fall Festival that I always attend. It has a few carnival rides, standard fair food, but really I only go for the Hot Apple Cider. I only like one ride there and that's the Sizzler or Scrambler depending on which company is providing the rides. I usually am pretty lazy with what I wear since I'm running around with my 7 year old.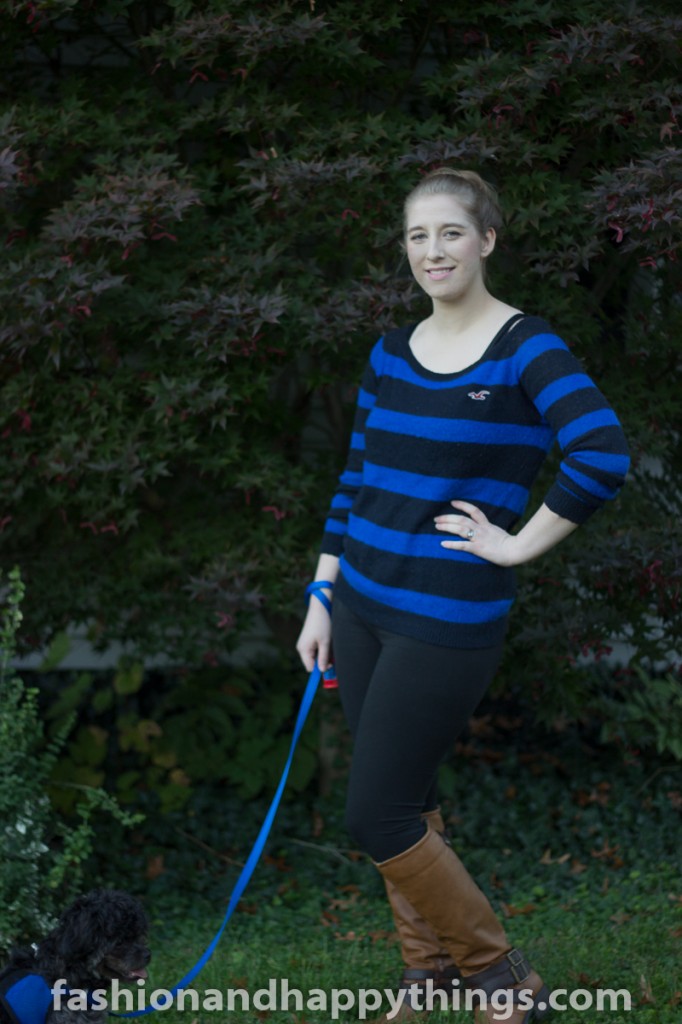 I wore a sweater from Hollister, a tank from The Limited, Victoria's Secret Most Loved Yoga Pants, and my Pink and Pepper riding boots. Not Pictured Alex & Ani October Birthstone Bracelet. I did say I'd do an outfit where I made these pants acceptable for public. This is one of them. The only issue was my sweater kept riding up and that was irritating because even though it was long enough, it didn't look long enough.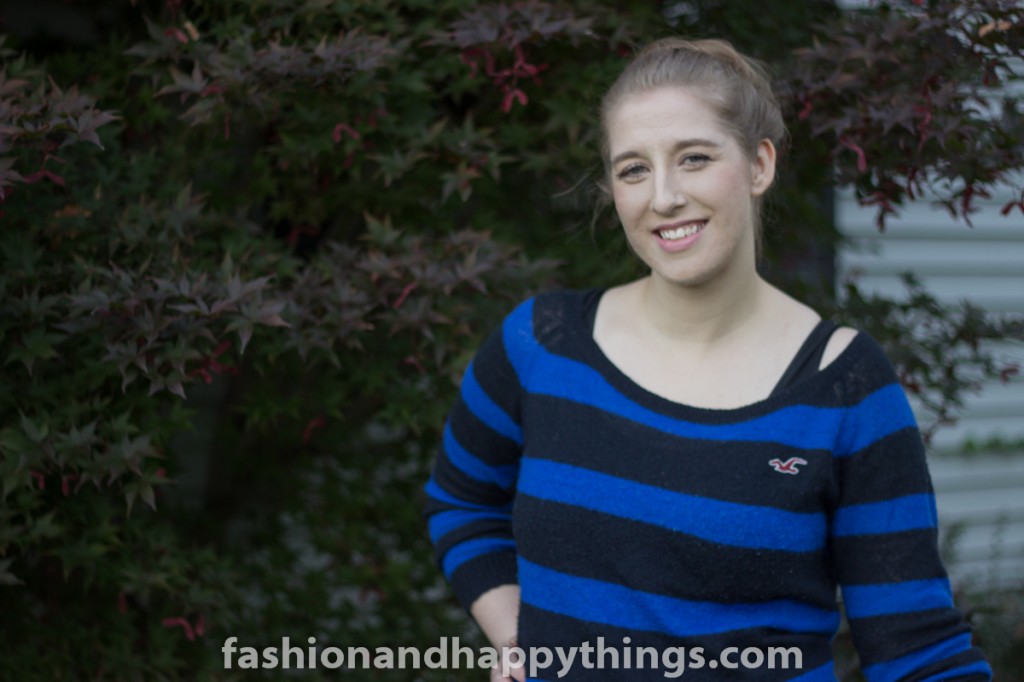 On My Face: Nars Sheer Glow in Siberia, Nars blush in Deep Throat, Nars Radiant Creamy Concealer in Vanilla, Benefit Watts up, Benefit They're Real Mascara, Various Lancome Shadows. Hair pulled back in a very messy bun using an Emi-Jay hair tie.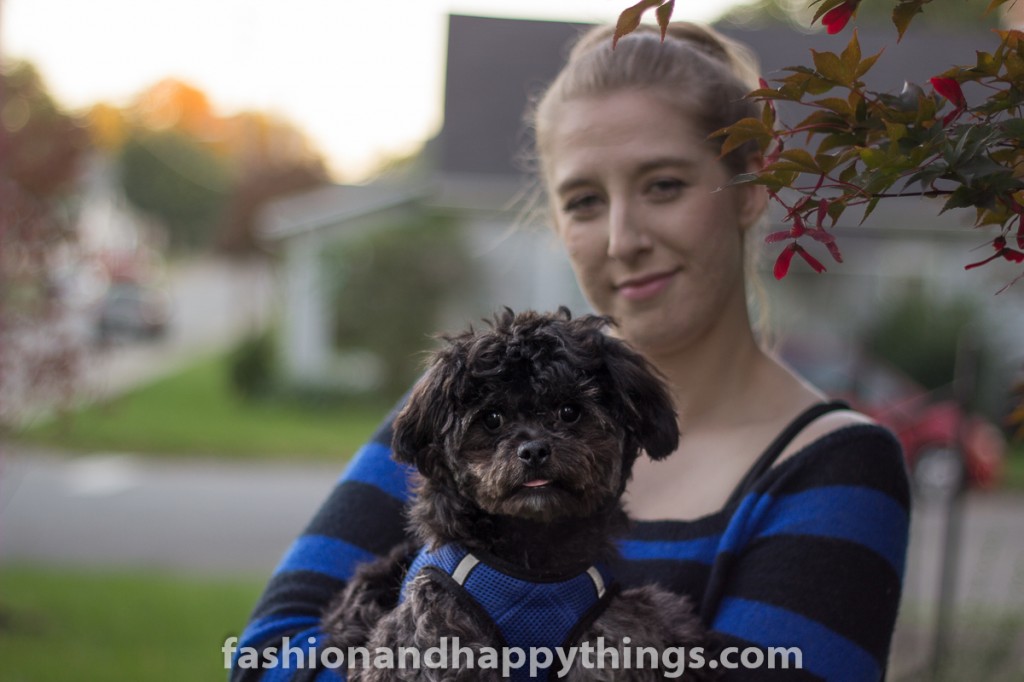 Howl was a bit apprehensive about a carnival in the fall. He's in good company though.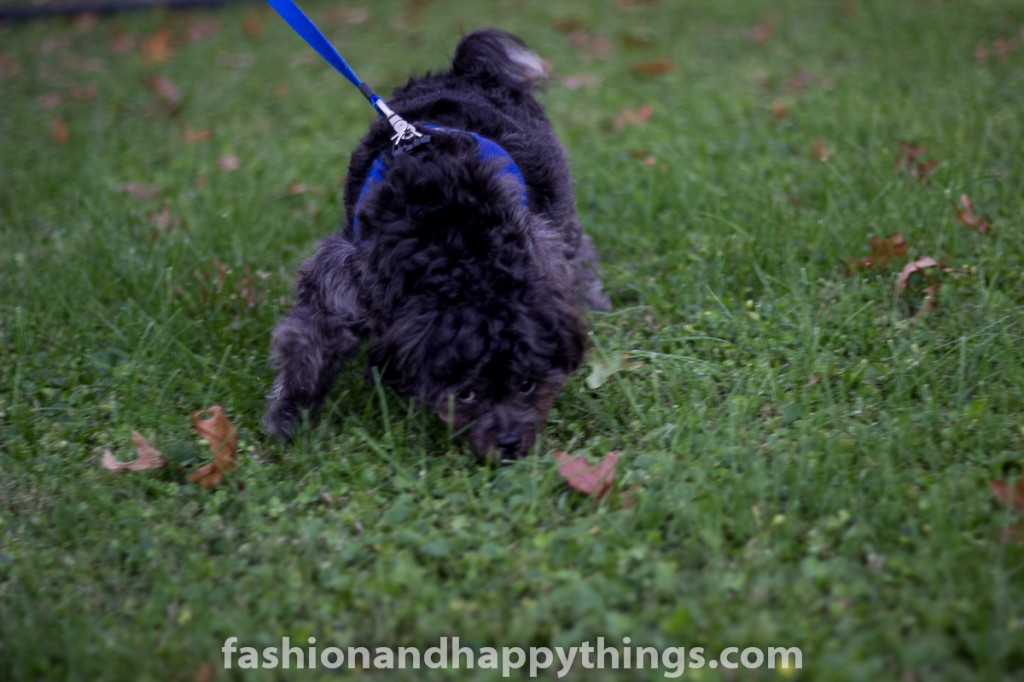 Howl wore his Worthy Dog Harness. I think he was just happy to be out and about.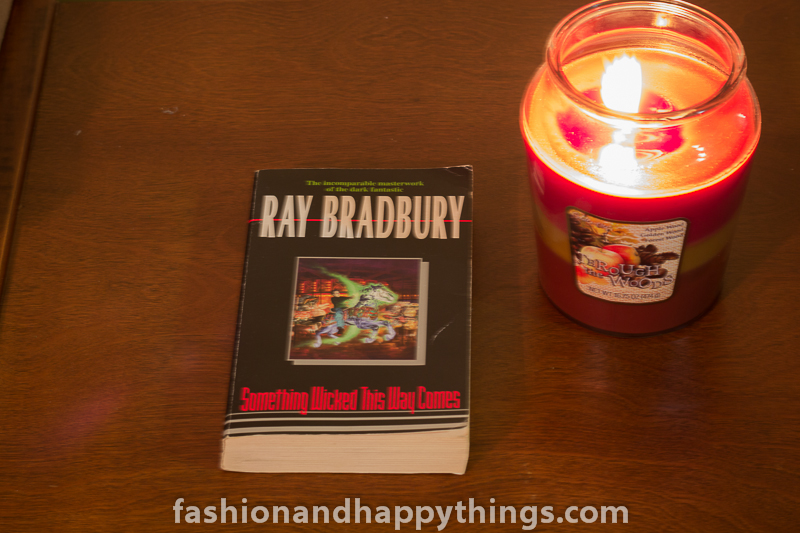 A big reason why I like going to this festival is because it reminds of one of my favorite Ray Bradbury books Something Wicked This Way Comes. I know book reviews usually go up on Wednesdays, I really do recommend either this book or the movie for fall. It's about a carnival that comes to Green Town in mid-October called Cooger & Dark's Pandemonium Shadow Show. Mr. Dark being the true owner of the carnival is also the Carnival's illustrated man bearing a tattoo for each person bound to the Carnival. The Novel focuses on 14 year old boys (12 in the movie) Will Halloway and Jim Nightshade and Will's Father Charles. The boys are excited for the Carnival that comes so late in the year but Charles Halloway is apprehensive about what it could mean.
I adore this book, and have for years. As I mentioned before it's a bit hard for me to be unbiased when it comes to Ray Bradbury's writing because I've loved his books since I was a child, and The Halloween Tree is one of the very first books I remember reading. It's also the first movie I remember watching. I do recommend it though. Ray Bradbury is a famous Author for a very good reason and if you've never read his work before then this is a good place to start.