It was actually cold this week, which has me super excited for the upcoming colder weather. I love fall and winter weather.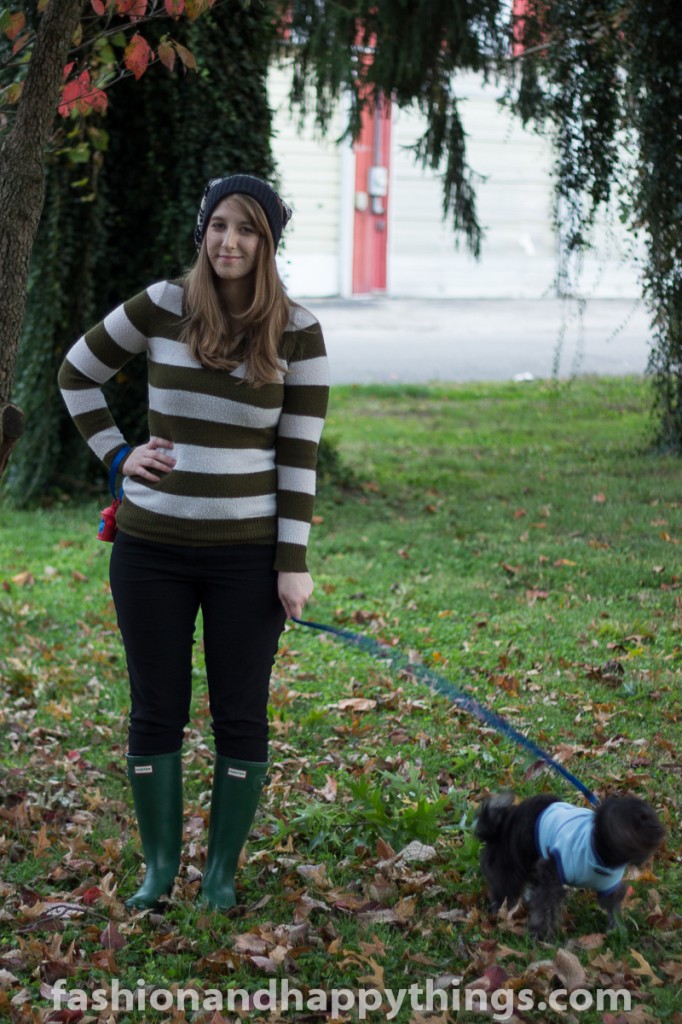 I'm wearing Love Rocks sweater, H&M Black Skinny Trousers, Hunter "Huntress" Rainboots and Supedry Bobble Hat.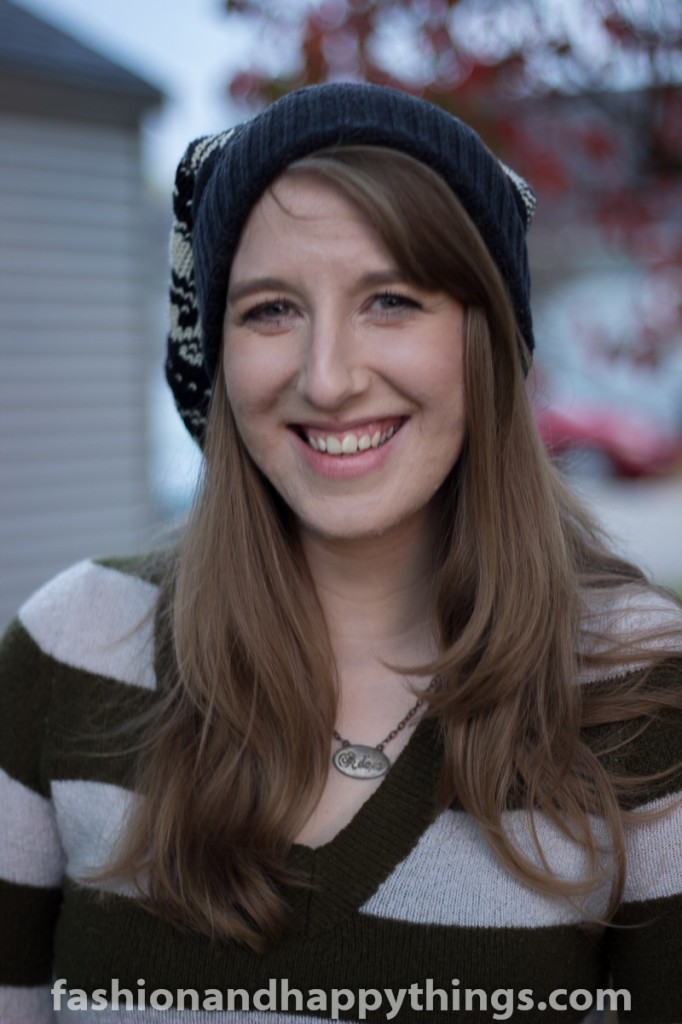 On My Face: Nars Sheer Glow, Nars Radiant Creamy Concealer, Nars Deep Throat, YSL Babydoll Mascara, Rosebud Salve Lip Balm.
Necklace: unknown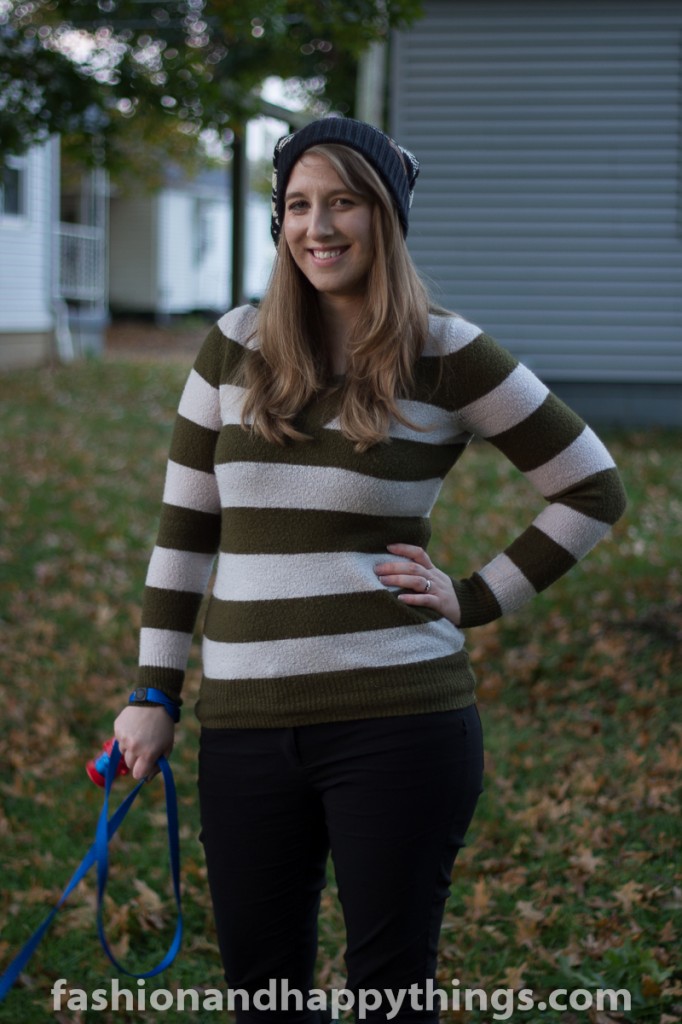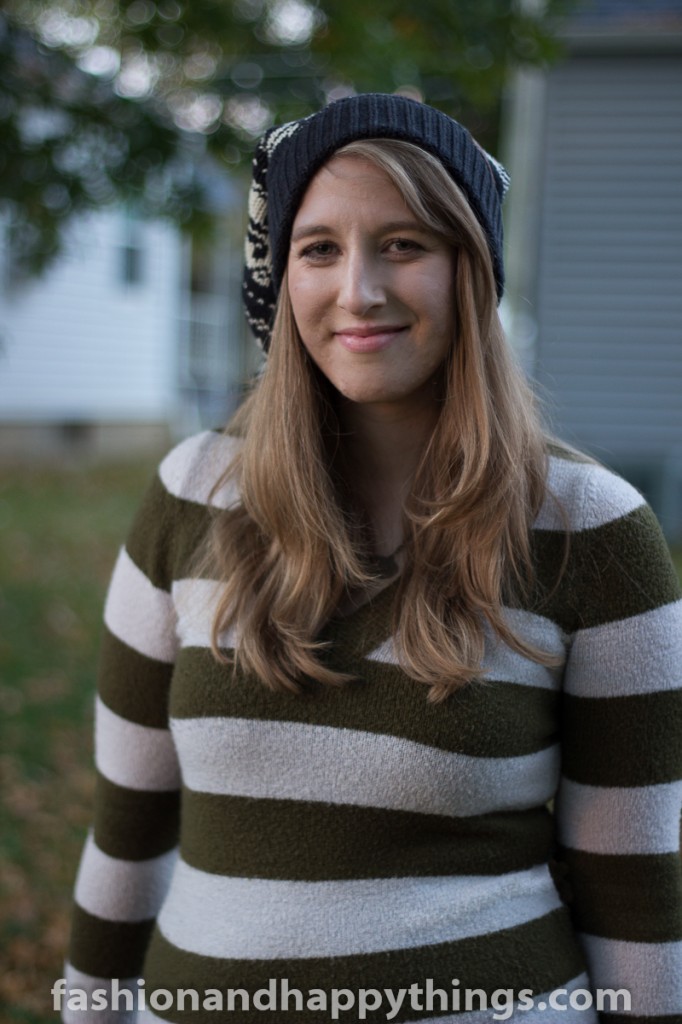 I adore this hat, I got it a couple years ago for Christmas after I told my husband how much I adored FleurDeForce's exact same one. It's super cozy and schnuggly and you'll be seeing it again several times this winter.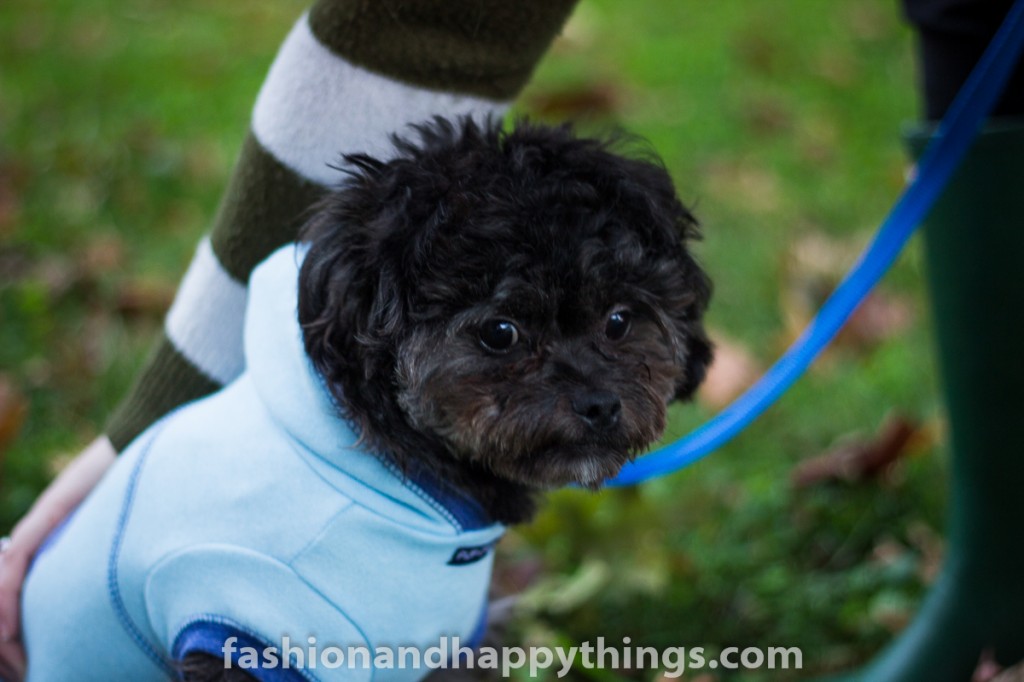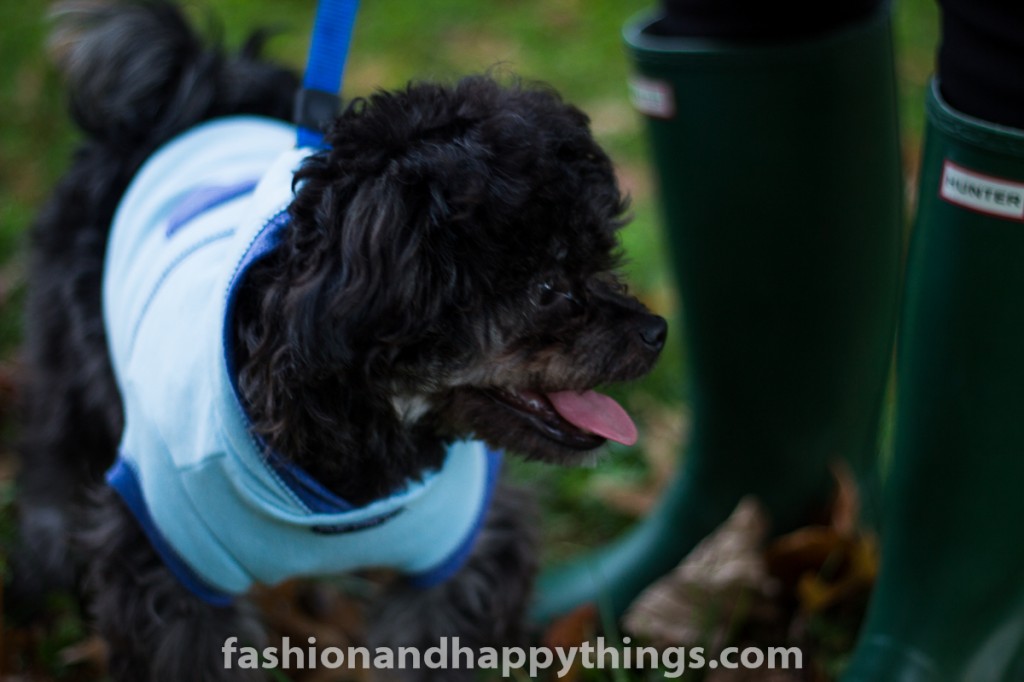 Howl is wearing a blue doggy hoodie with a bone on the back. He actually really likes this hoodie, until you put the hood on his head.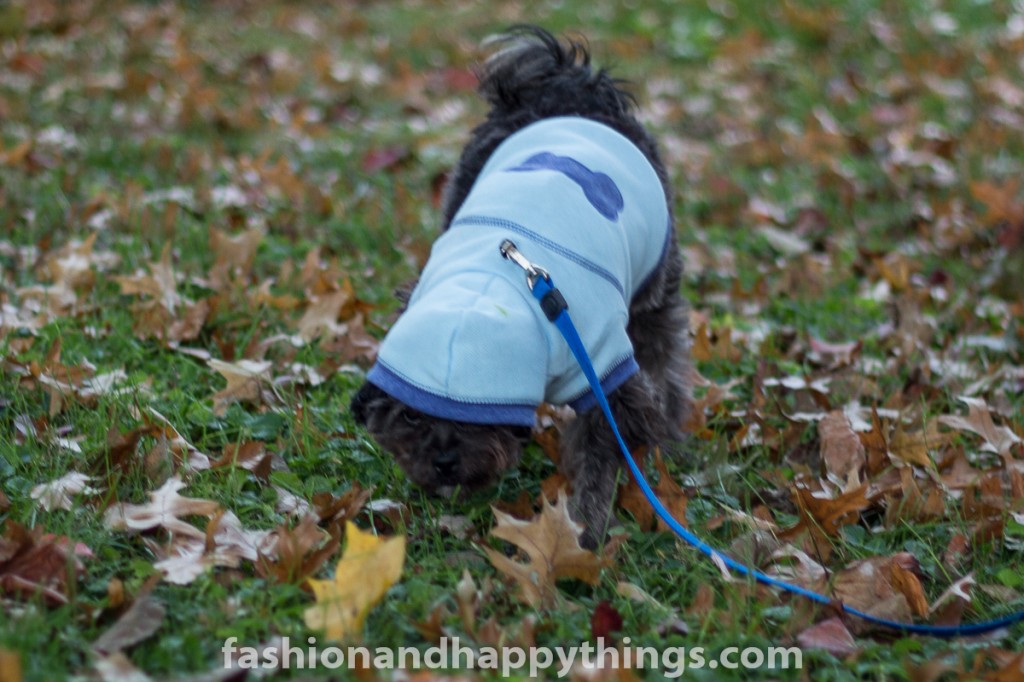 See what I mean?
It was really rainy and dreary the day we too these photos, which is exactly the sort of day I love. I'm looking forward to more and more days like this, and more days spent in my coziest clothes.