For a while I was torn about what foundation to buy, but I finally chose and as you can tell I went with the Nars Sheer Glow foundation in Siberia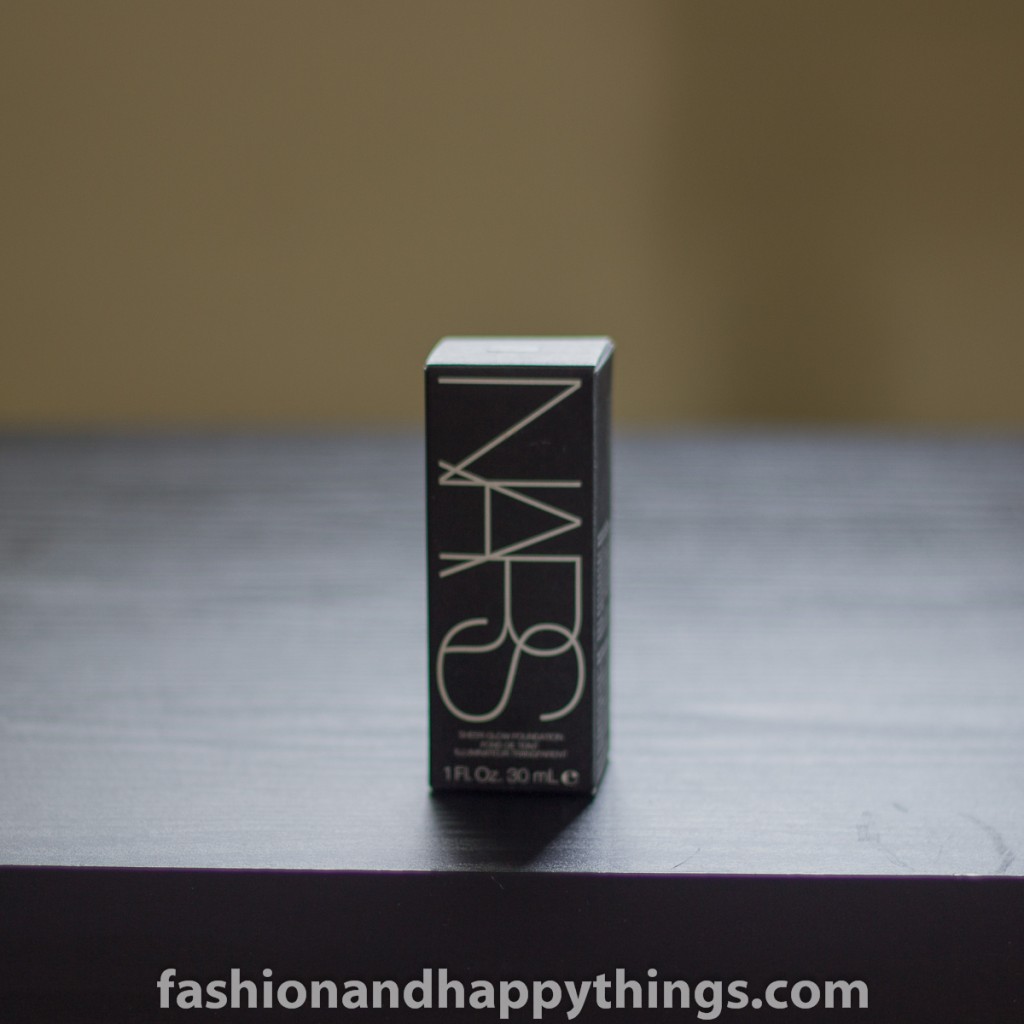 I ultimately decided to go with this because I liked the way it looked on my skin better, and that it matched my face better than the Lancome Tient Vissionaire. SO basically it was because Maxwell was right. Of course he was right, he's always right.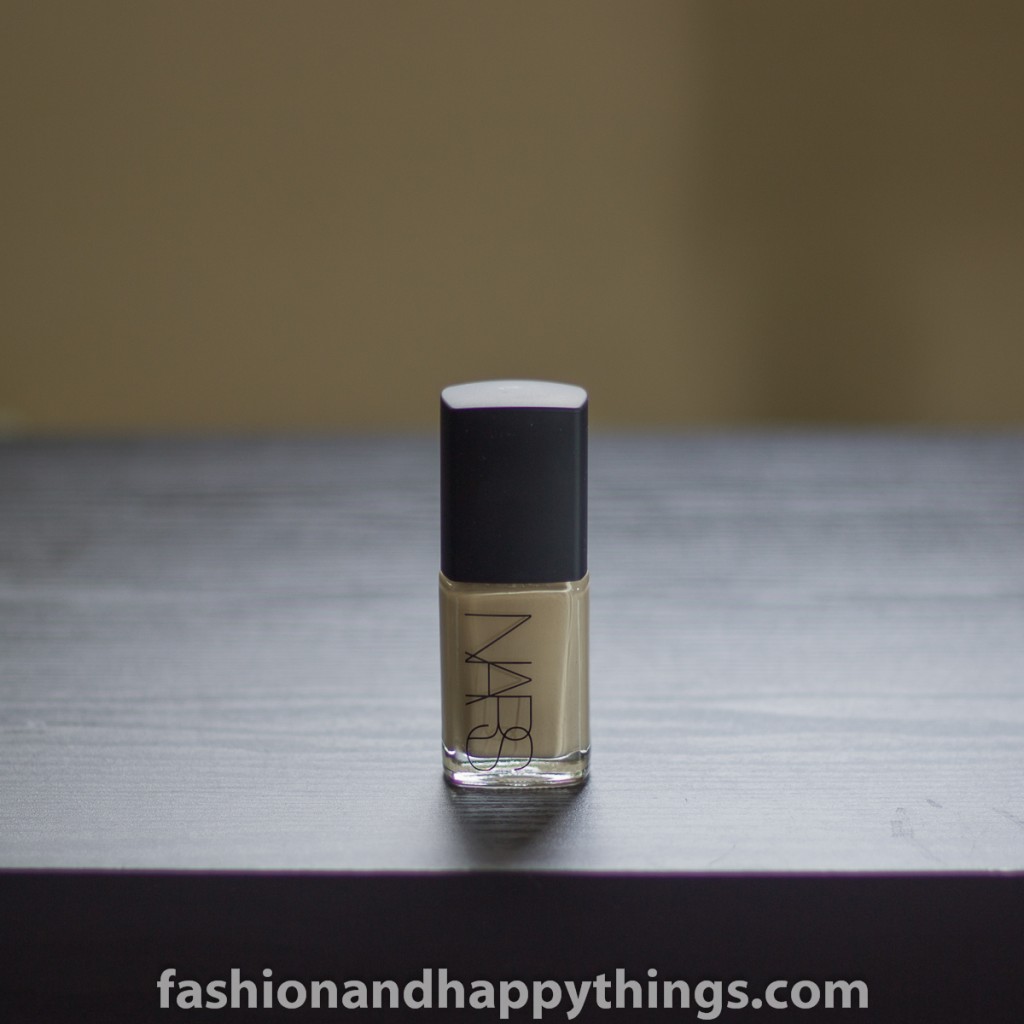 I have incredibly oily skin, that even the most mattifying foundation has trouble keeping in line. So I usually tend to go for a Dewy finish foundation. I know most oily girls stay away from Dewy or Glowy foundations but hear me out, since my face gets oily anyway, if I use a matte foundation then when my foundation inevitably succumbs to the oil on my skin and goes patchy or shiny then it's extremely noticeable and looks really odd. But if I'm already wearing a Dewy foundation, then my skin just looks more Dewy rather than patchy and oily.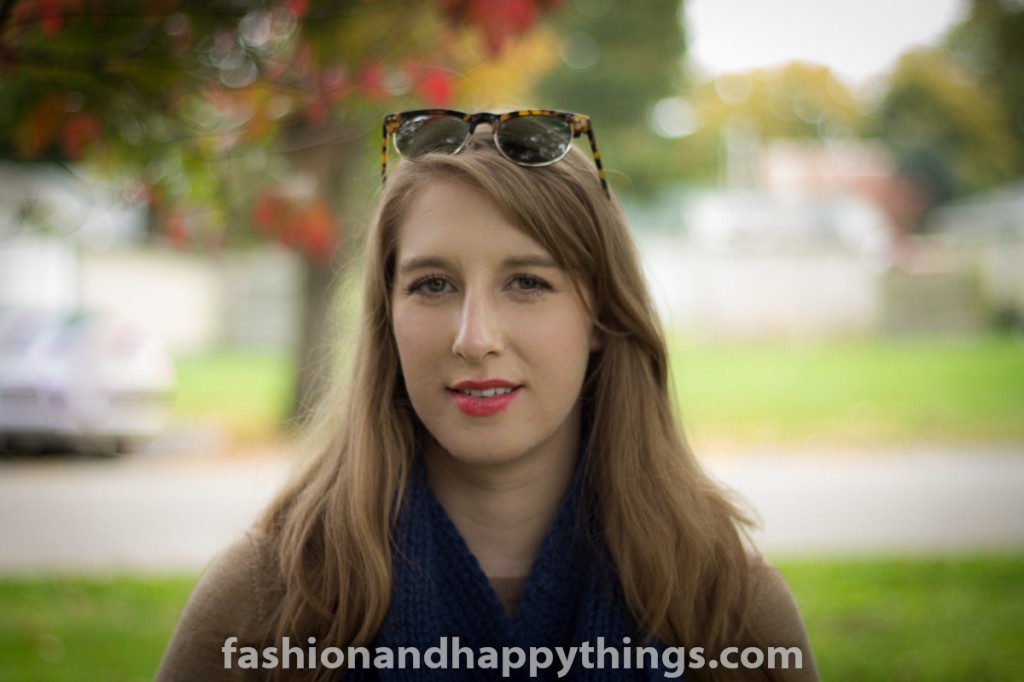 Plus I like the Dewy finish. It makes my very pale skin look healthy and that's something I need. Because pale skin that doesn't look glowing and healthy looks sickly and scary. So even when I use a mattifying foundation I find myself using a lot of highlight to add some glow back into my face.
Personally I don't have any issues with the staying power of this foundation. It last for about 5 hours on my skin with no powder, and almost double that if I use powder in the morning and touch up about halfway through.
However I feel like the Makeup Forever HD powder doesn't work well with this foundation and gives my skin a sort of funny finish so if you have any recommendations let me know.
*That photo is from
this post
, I am wearing a Loft Sweater, Infinity Scarf I knit myself, Madewell Sunglasses. On my Face: Nars Sheer Glow, Nars Radiant Creamy Concealer, Makeup Forever Setting Powder, Benefit Benetint, Lancome Color Design Eyeshadows, Benefit They're Real Mascara and Benefit Watts Up
Bonus Note: I took the product photos you see here! I'm so proud of how they turned out. After my photographer Husband edited them of course.