November is here, and I'm excited for it. I'm excited for walking Howl in the crisp air, with the scent of fallen leaves and woodsmoke filling the air. I'm excited for lazy days curled up on the couch in snugg hoodies and pajama bottoms reading spooky books. I'm excited for boots and tights and sweaters.
This outfit screams November to me.
I'm wearing a white and navy striped zip back top from H&M, a black and white tweed skirt from The Limited, Sequin Scarf from the now defunct Colourme.com, Pea Coat from Aeropostale, Black Tights from Hue, and Wine boots from Old Navy.
On My Face: Rimmel Stay Matte Liquid Mousse Foundation in Light Ivory, Nars Radiant Creamy Concealer in Vanilla, Nars Blush in Deep Throat, Benefit Girl Meets Pearl, Makeup Forever HD Setting Powder, Lancome Color Design Shadows in Off The Rack, Delicate Lace, Smouldering Cocoa,  and Metallic Taupe, Bath and Body Works Pomme Cider Lipgloss,  Rimmel Scandel Eyes Glam Retro Mascara in Black.
I love the pop of color that these boots give this outfit. They're probably one of my favorite pairs of shoes right now. And as long as I'm not walking in snow I see them getting a lot of use until spring.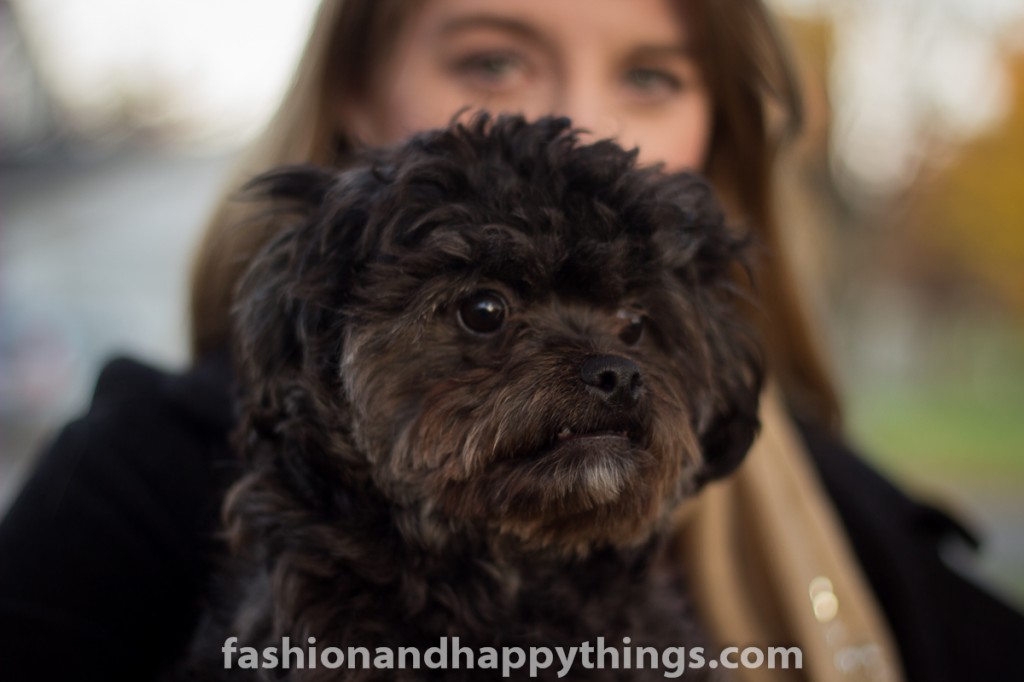 Howl was very serious about wanting to eat all of the leaves. He said they're for snack time.
It's only the beginning of the month, but I think this might be my favorite thing I've worn in a long time. What's your favorite, or go to, Fall outfit?