I'm so excited to be doing Blogmas again this year. Since this the first day falls on Sunday, the first one is an outfit post. I don't know if I'm going to continue only posting outfit's on Sunday's or if blogging everyday is going to change that.
This is what I wore to decorate my Tree with my family. I was inspired by a recent outfit that
Love Meagan
wore.
Dress: Unknown Shirt: The Limited Leggings: Hue Belt: Kate Spade Earrings: Kate Spade
On My Face: Nars Sheer Glow, Nars Radiant Creamy Concealer, Nars Deep Throat Blush, Lancome Eyeshadows, YSL Babydoll Mascara, Urban Decay Eyeliner, Lancome Lipgloss in Atomic Bomb
I thought this outfit was going to come out weird but I actually really loved it, honestly if I hadn't seen LoveMeagan's post recently then I never would have tried layering this blouse under this dress.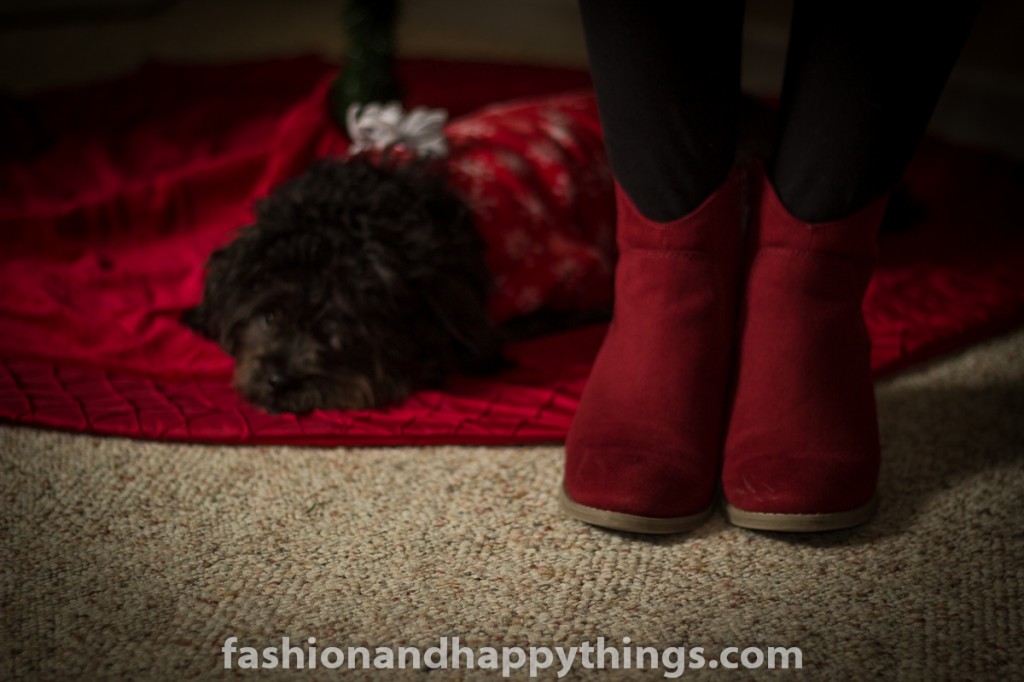 Howl is wearing a Disney Fleece Hoodie, with snowflakes and Mickey Heads on it. He really love the Christmas tree though. He's a big fan of chewing it and all the ornaments. It'll be interesting to see how putting the presents under it goes this year. My shoes are from Old Navy,