This is sort of a non-post today. I have an outfit post ready for tomorrow, but I just don't have anything for today. I know Blogmas this year has been full of lateness and strange posts. Let's just chalk this up to a learning experience and say that I hope for better planning next year.
I've been in hibernation lately, subsisting on starbucks coffee and swiss miss cocoa and all my spare time lately has gone to wrapping presents and trying to keep Howl from eating the tree.
Remember this picture: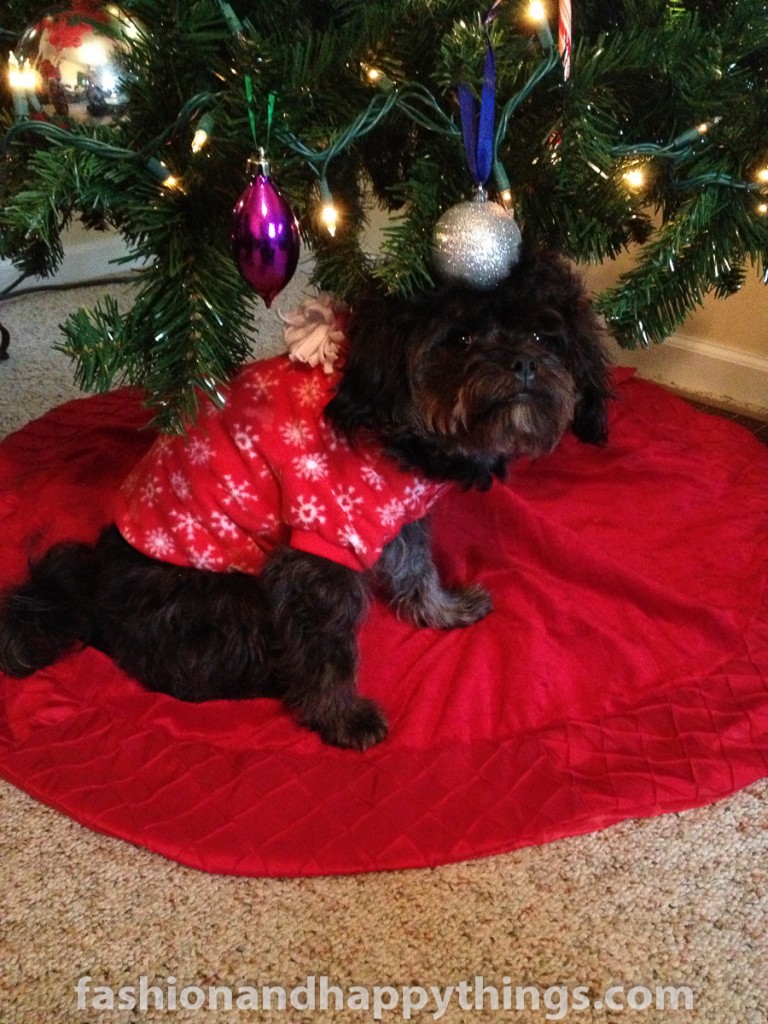 He wasn't contemplating how he felt about Christmas, he was trying to decide if he could eat Christmas. Seriously Howl is going to be the Puppy That Ate Christmas. It will be a best seller. I promise.
How are your Christmas plans going?