For Christmas this year my husband got me a Kate Spade Bow Ring, which I have wanted for ages. But it didn't fit, so we went to go exchange it, and the next size down was much to small. Apparently I'm a 6.5 ring size which Kate Spade just doesn't do. So he decided to exchange it for something else. I decided to leave him to pick it out, since it was a gift we were exchanging, and my husband has wonderful taste anyways.
Knowing that I adore bows, and that I mostly, (read as only) wear silver, he picked up the Skinny Mini Necklace in silver.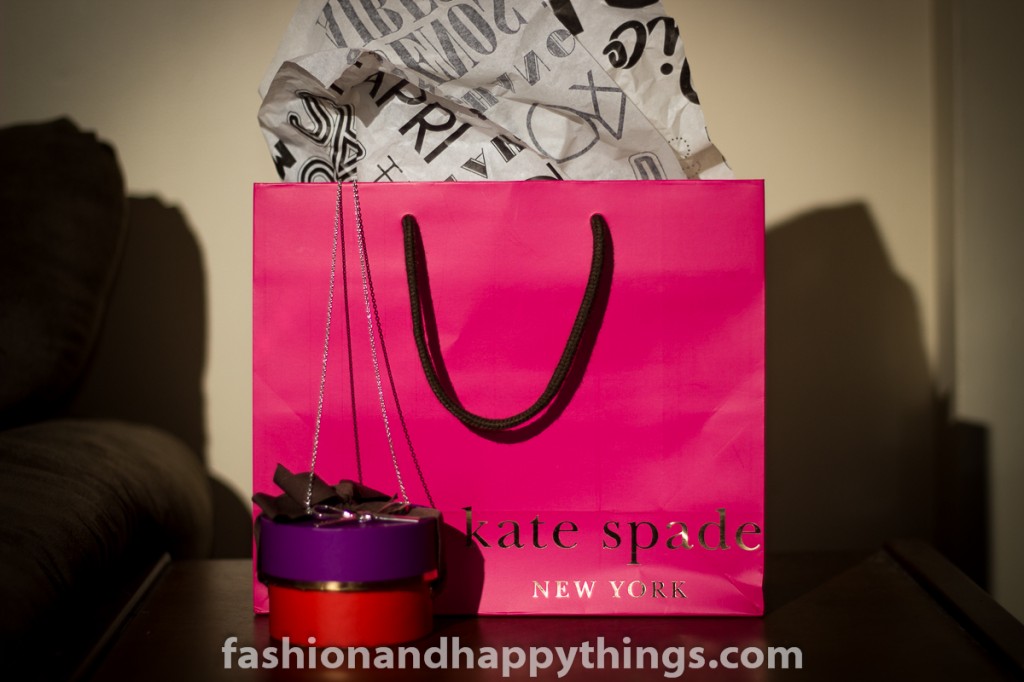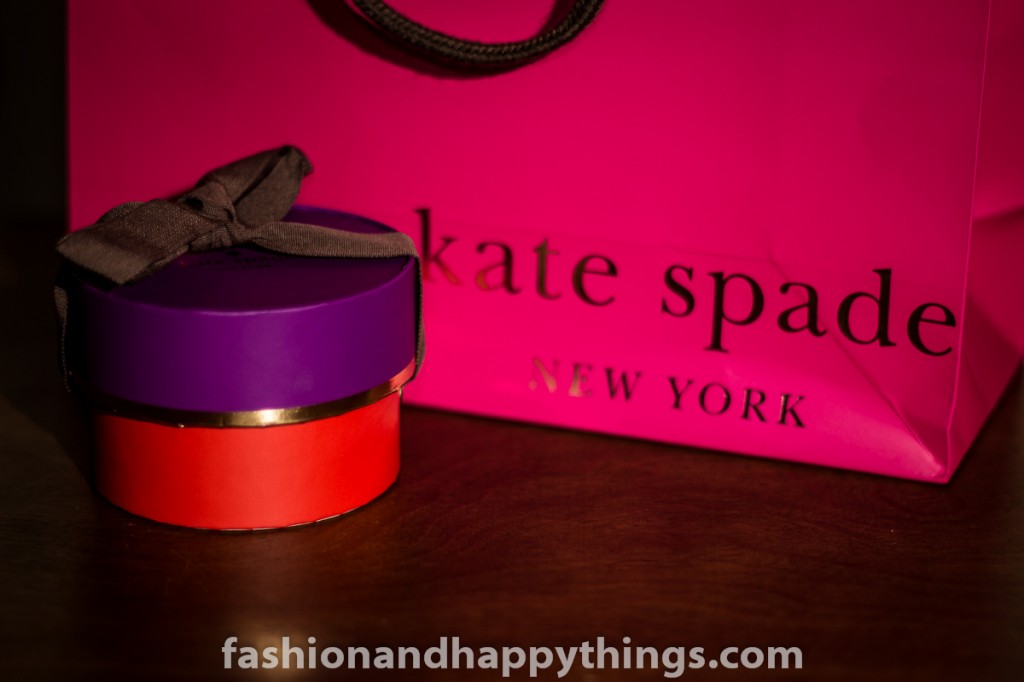 I'm a sucker for details and Kate Spade's packaging is just gorgeous. I may or may not have this bag sitting on top of my dress with the tissue paper still just so inside of it.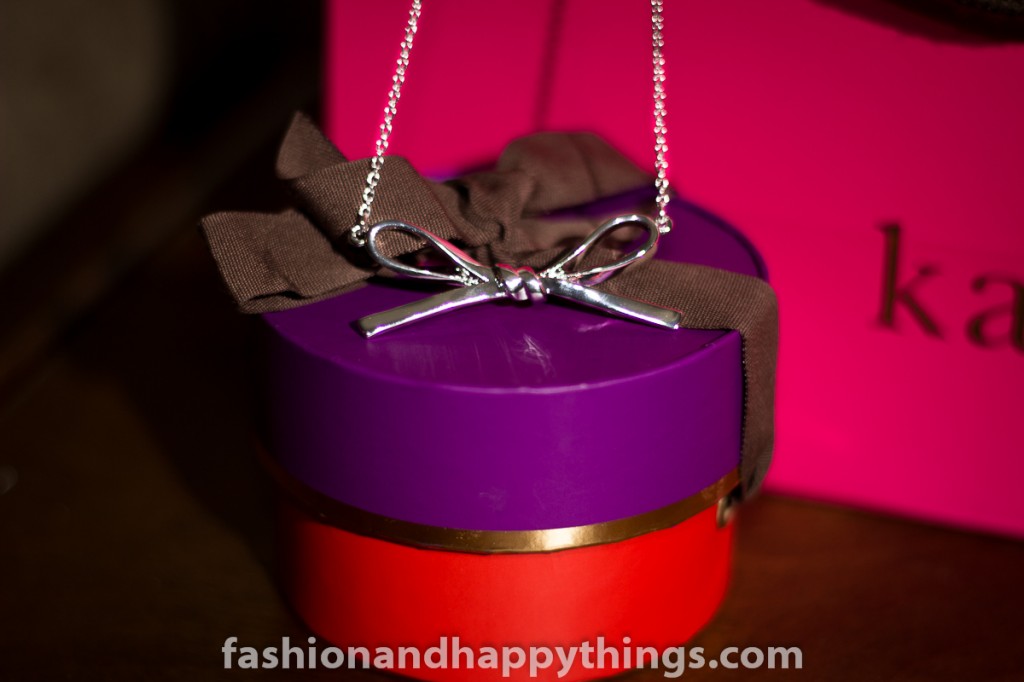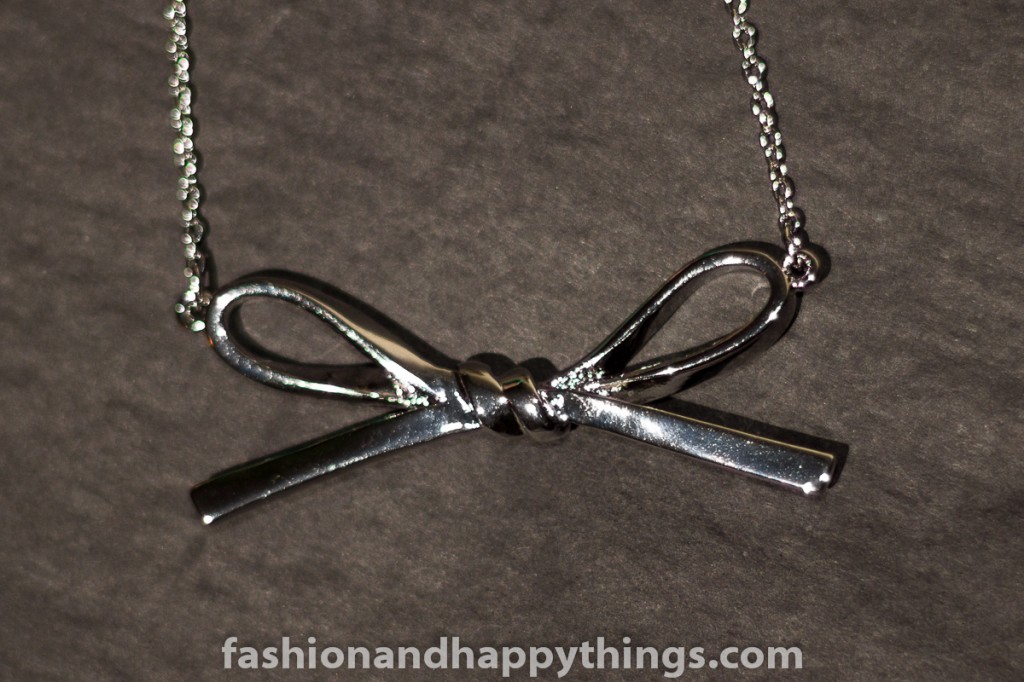 The necklace itself is well made and is a larger version of the bow that tops the bow rings. I adore the attention to detail right down to the wrapped knot in the center of the bow. I looks less like something that was molded out of silver and more like someone took a piece of molten silver and tied it into a bow then let it harden that way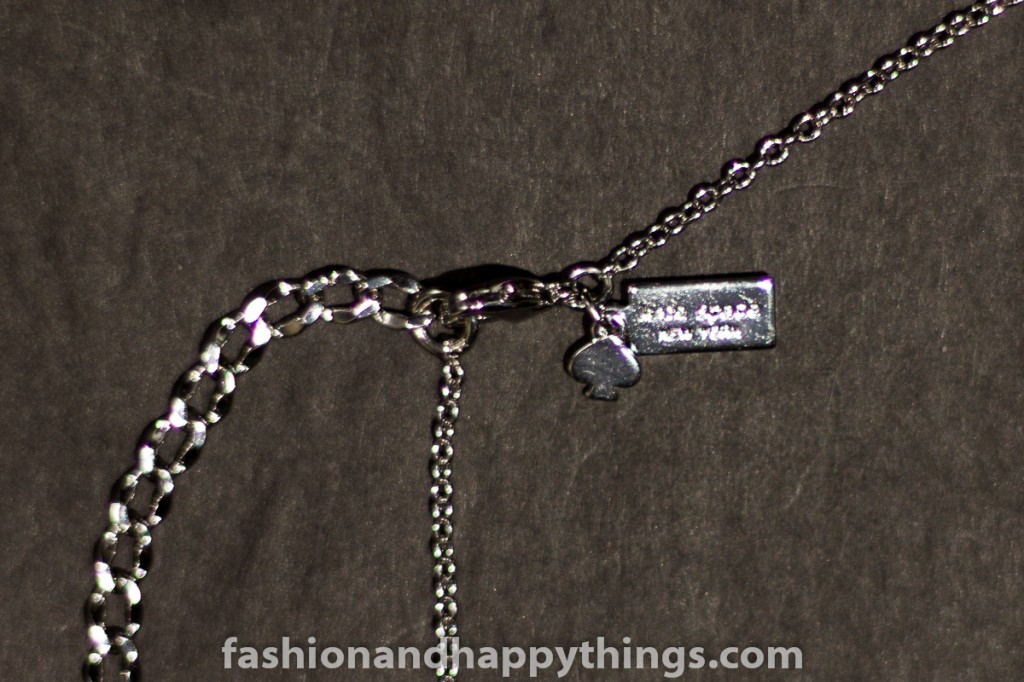 I love the attention to detail on the jewelry as well. The little bar stamped with Kate Spade New York and the cute little spade charm attached to the clasp of the necklace is not only pretty, but a bit superfluous since it's generally covered by my hair. But it's just that extra touch that says to me anyways that every part of our jewelry should be lovely even the bits that won't be seen.
I've worn this necklace a handful of times since we made the exchange in January, and I sort of unceremoniously debuted it here in yesterday's
outfit post
. This is definitely become one of my absolute favorite pieces of jewelry I own, and I've worn it dressed up like you saw yesterday, but also plenty of times with nice cozy outfits as well.
I prefer delicate and dainty jewelry, so this is kind of my version of a statement necklace. Large enough to be noticed, but delicate enough to not overwhelm. It can be worn with nearly anything and look absolutely perfect. It's become my go to necklace and I completely recommend it and really any Jewelry from Kate Spade. It's all so lovely, and well priced.
Do you have any Jewelry from Kate Spade? What's your go to Jewelry piece?
Later this week I'll have a makeup haul from Sephora (I visited
Maxwell
) and a ramble about a T-Shirt that I'm completely in love with. And another haul that will feature home items.