For several reasons I'm constantly on the hunt for a new skincare routine. So when I heard that Nars had recently revamped their line I decided to try it out. I mentioned in my last Haul that I went into my favorite local Sephora to see if they carried the line. Since they didn't I waited until the VIB 15% off sale and ordered it online.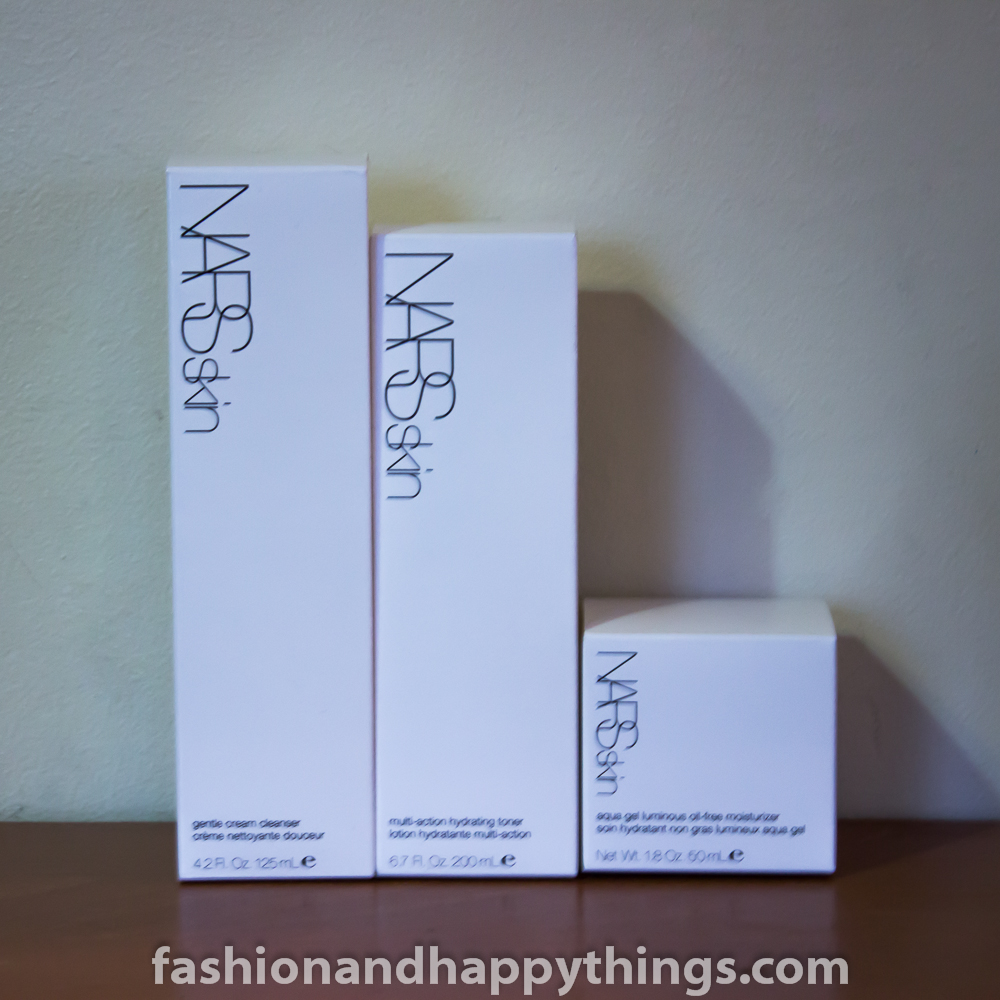 I didn't purchase the full line, just the basics. The Gentle Cream Cleanser, Mulit-action Hydrating Toner and the Aqua Gel Luminous Oil-Free Moisturizer.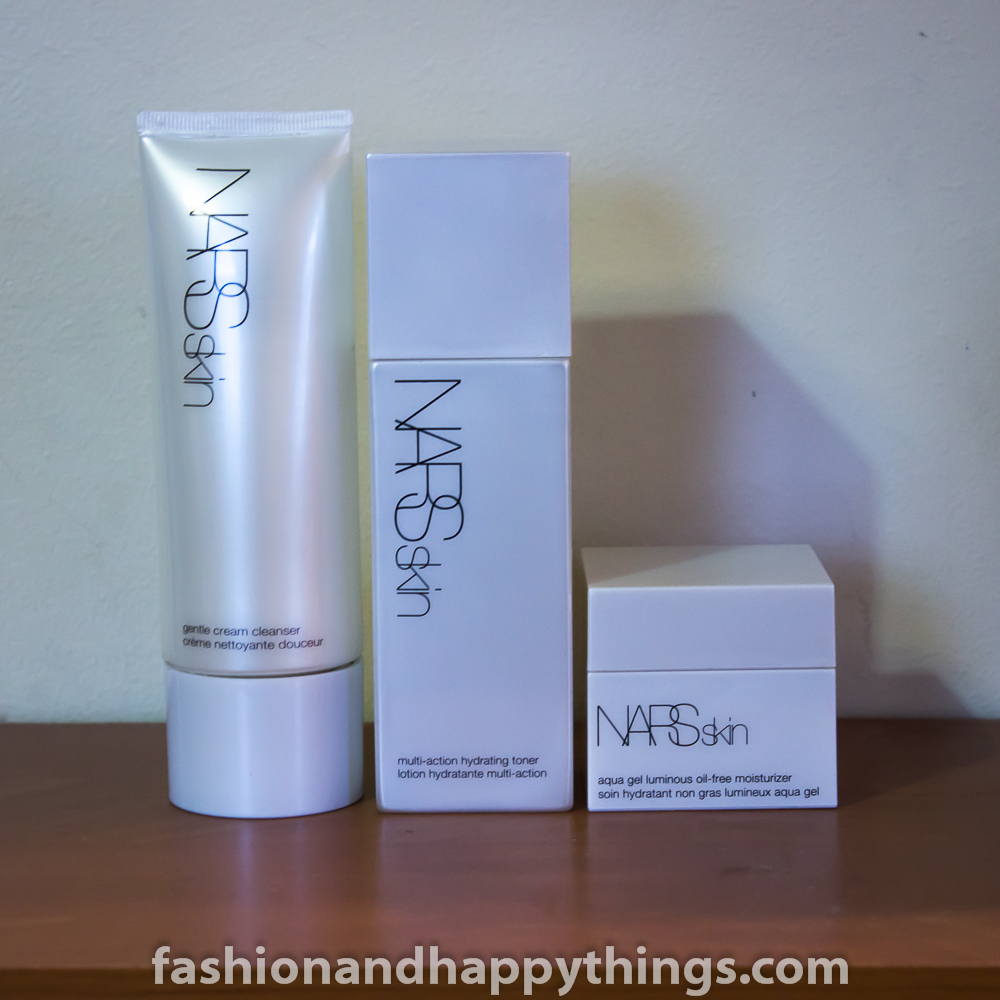 The packaging is simply stunning. Honestly sometimes I just want to open my cabinet and stare at it. But even better the products inside are lovely. They all feel really luxurious. The Cream Cleanser is only faintly scented with a clean smell, and lathers up nicely, but not to much. I fee3l like it gets my skin clean without striping it. The Toner has a brightening effect and the bottle which has a pump is a dream to use. But my favorite is the Moisturizer. It really does lave your skin looking luminous and feeling amazing.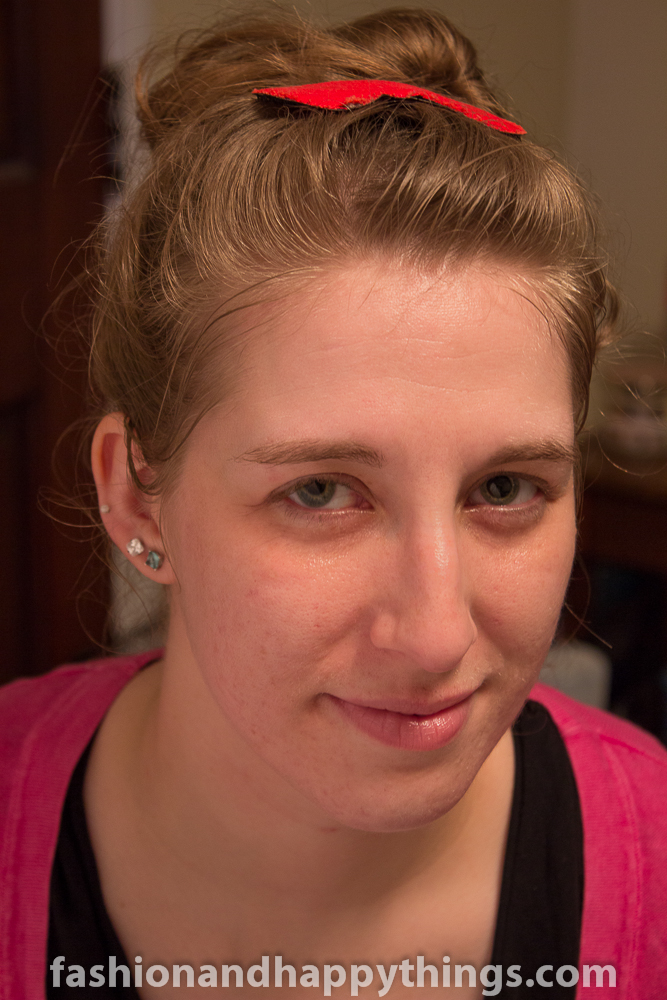 As you can see from the scarring, this photo is unedited. My skin looks amazing and feels even better since I've started using this line. I've been using it for a week and as of right now I absolutely recommend it.
You may also notice that my skin is clear in this photo and that I have no blemishes. Long story short, I've been seeing a new Dermatologist who finally found the right combination of medicines and treatments to clear up my skin. If you want me to do a more thorough skincare routine, let me know in the comments below