There will be a what I wore on Mother's Day post up later this week, and a what I got for Mother's Day, as soon as my husband edits the photos. However since he's currently doing literately everything while still working 9 to 5, it doesn't leave much time for him to do else.
So this is a non post, to say there will be some posts coming soon, and a of course it's accompanied by this adorable picture of Howl.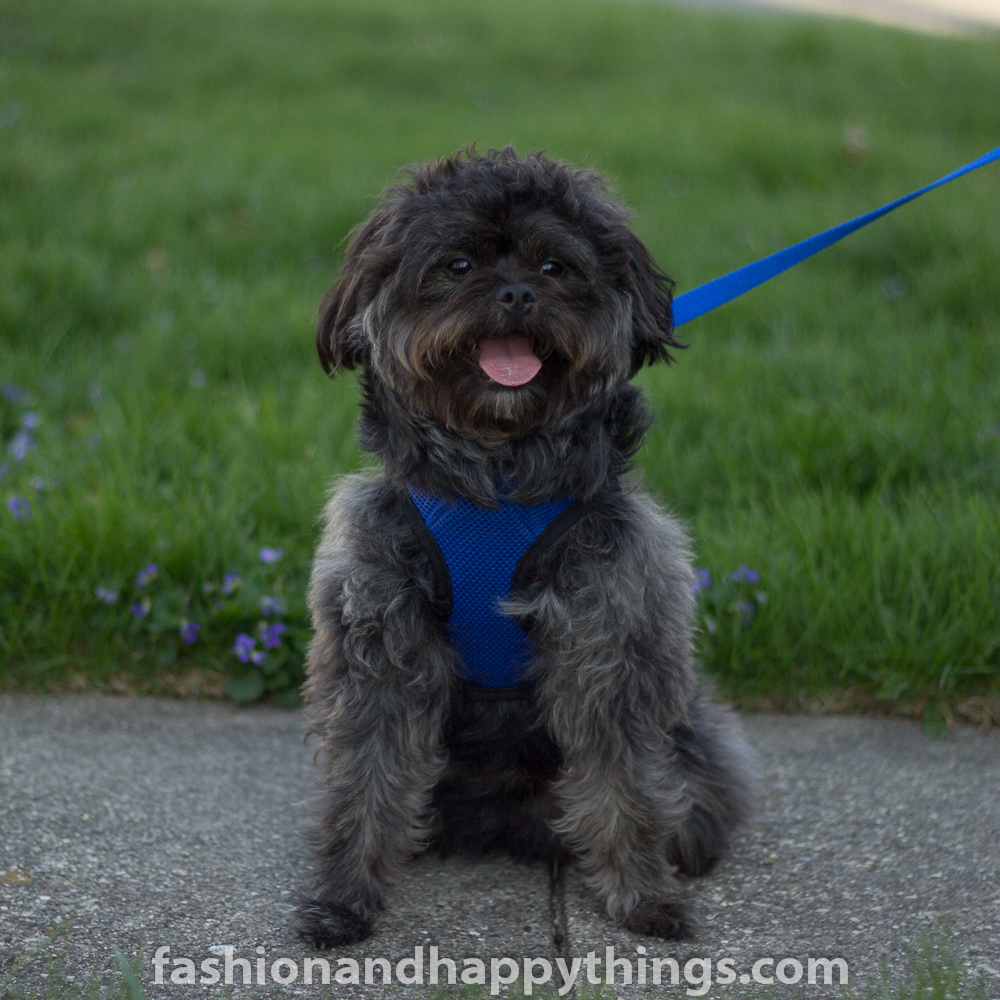 This was taken when we took the photos for
Take A Hike
. He's wearing a Worthy Dog Harness in Royal Blue, with a Top Paw Comfort Leash also in Royal Blue. He's also looking shaggy so he'll need a trip to the groomers soon. Probably beginning of next month will be his limit.
If you have any post ideas for me to do while I'm healing, and can't be on my foot, leave them in the comments below.